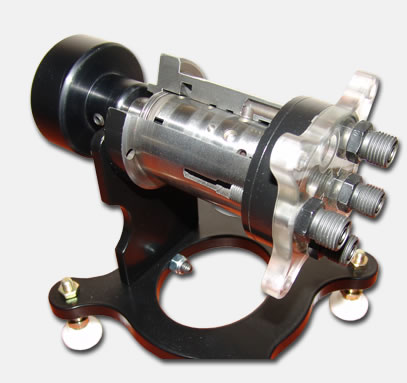 RESOURCE CENTER
/
CUTAWAY MODELS
/ OSV-CM

OSV-CM

Hydraulic Steering Valve (orbitrol)
A hydraulic steering valve is one of the most complex hydraulic components in existence. Due to its complexity it defies explanation and understanding with graphics or even animations – it simply cannot be done.
The only way for a teacher to explain, and a student to learn, how a steering valve works is with a fully functional cutaway model. Students can trace the oil flow as it enters the inlet port, flows through the spool and sleeve assembly, through the metering unit, and out through the work port.
They can also see how the centering springs work. The entire rear cover is transparent to expose the metering unit.